Comprehensive molding solutions for every custom plastic pallet are according to customers' requirement based on DKM expert team of plastic pallet injection molding! During the process, DKM guarantees an effective consultancy and technical support. It aims to ensure customer get the good plastic pallet production lines which could be running stably and in long term.
Why DKM Pallet Injection Molding Solution?
1.Expert Team of Plastic Pallets Project
There is professional team which consists of technicians experienced on plastic pallet design and injection molding, hence, customers who would like to start new pallet project or expand pallet production could get what they want, DKM team not only focuses on the design and shape, but also customers' specific applications.
Double Face Pallet
Window Frame Pallet
Nine-leg Pallet
Three-leg Pallet
Pallet Applications
Warehouse Pallets
Transport Pallets
Automotive Industry Pallets
Metric Pallets
Industrial Pallets
Heavy Duty Pallet
Fire Retardant Pallets
Oversized Pallets
2.Save Time & Cost - One Stop Service
What makes DKM special is that customers could get the whole plastic pallet molding project only from one source – DKM, which is not limited on plastic pallet injection molding system (plastic pallet making machines, plastic pallet injection moulds, robots and other auxiliary equipment), but pallet optimal design service, factory layout design service, after-sales service, custom training support, regular check and improvement and so on, that's everything customers would like us to support for them.
3.Project Review


To maximize uptime, lower costs and meet customers'demand, DKM takes a holistic review. Optimal Pallet Solution. Based on comprehensive understanding, every pallet solution is custom for particular customer.
Optimal Pallet Solution


Based on comprehensive understanding, every pallet solution is custom for particular customer.
4.Rigorous Project QC


From project start to completion, DKM QC team would take rigorous QC to ensure the whole line quality and fast delivery time.
5.Pallet Production Lines Service and Supports


Engineers would be at customers' factories to help install and adjust the pallet molding system to ensure the quick and stable running.

Custom Training


DKM could help train customers' workers on site or on line according to their level, it's much important to avoid frequent troubles.
24-hour Response


DKM service team stands by for customers no matter the time to ensure smooth pallet production.
Reference Pallet Production Lines Specification
Satisfying Pallet Solutions Offered by DKM
plastic pallet molding video
pallet injection molding video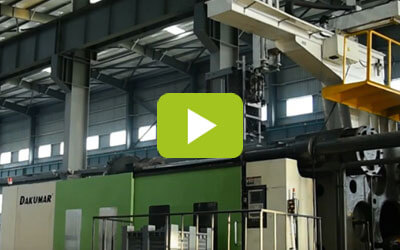 plastic pallet injection video
Require One Stop Solution for Plastic Pallet Production Lines Now
DKM is keen on responding your requests quickly. The more exact the information about pallet project that you provide us with in the contact form, the more precise our responses will be right from the outset. Thank you very much for cooperating.