With over 25 years of experience in designing and implementing customized complete plastic crate molding line solutions, DKM can help you reach your production targets. Over the years, DKM has significantly optimized production solutions of different plastic crates.
Success in plastic crate production requires focus on maximum output and efficiency, with commitment to durability, ability of easy storage and transport and lightness. Whether you're producing plastic crates used in processed foods, dairies, poultry, agriculture, fisheries, soft drinks, distilleries & bottling plants, textiles, automobile industries, electronics, pharmaceuticals or engineering components…, DKM abundant expertise helps you achieve more with extensive technical knowledge and manufacturing capabilities.
Extensive Experience in Plastic Crates Solutions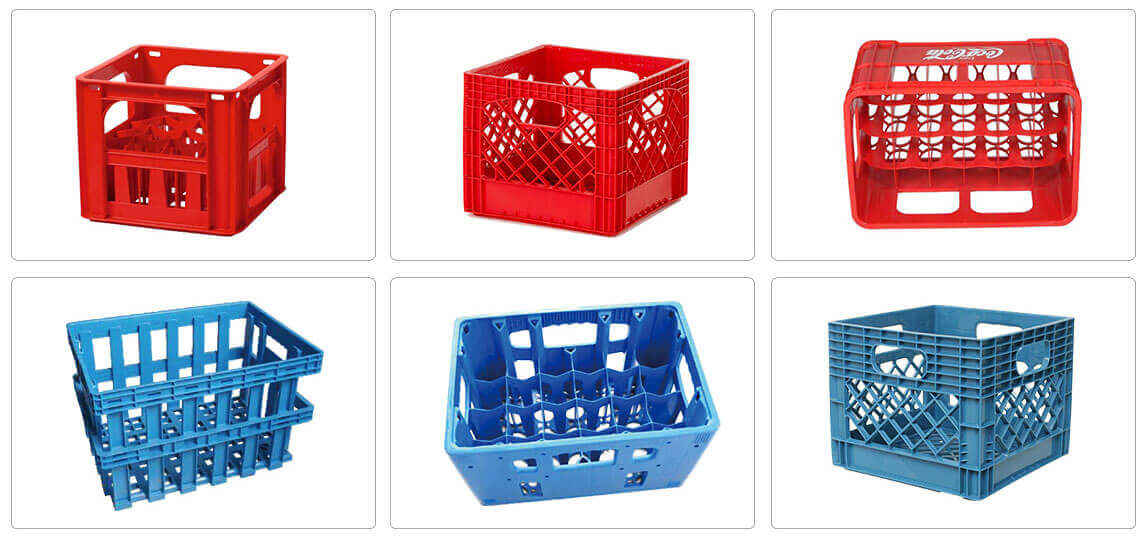 One Partner for All Your Needs
A complete crate line solution from DKM leverages our knowledge of the entire crate injection molding process, from optimizing cost and minimizing waste of resources, to ensuring that your crate is lightness with high strength and durability and attractive to consumers. With everything centered on one supplier - DKM, you get expertise of plastic carte molding, the whole crate production system and ongoing services & support. This ensures high quality and efficiency from plastic crate project audit to solution optimization, equipment implementation, line running.
Full and worry-free service
Only one contact person for projecting,
implementation, installation and service.
Efficiency increase
The expert teams would optimize the whole crate system based on customers' demand.
Quickly production start
the complete crate lines would be tested and optimized by DKM before delivery.
Timely on-site service
Specially-trained turnkey engineers in China, international agents and service centers.
Clear Accountability
only one supplier - DKM.
Complete Plastic Crate Production Lines Videos
plastic beer crate video
plastic crate production video
plastic box molding video
100% Customer Satisfaction
DKM focuses on customer needs, always by your side on every step of the way to build, maintain and improve your plastic crate line performance. We offer the best solution with our strong service support to help you create powerful regional competitiveness for seizing the market quickly.
Crate Production Lines

Guidance
Crate Production Lines

Service
Crate Production Line

Improvement
Start Your Plastic Crate Production Line by DKM
If you are planning to start or expand plastic crate manufacturing business, why not contact us for a quick start? The perfect one stop solutions for crate injection molding are here for you with DKM professional team.